Move to restrict overseas investment in some areas could be an opportunity for sectors such as advanced manufacturing and tech, analysts say.
Beijing's new restrictions on overseas investment will redirect the flow of Chinese cash away from mega property deals and towards new sectors such as tech, analysts say.
Investors will need approval from regulators for overseas deals in real estate, cinemas and soccer clubs, while gambling and the sex industry are on the banned list. But projects to do with the Chinese government's ambitious belt and road trade and investment plan – particularly in the areas of energy and resources, technology, factories and infrastructure – will be encouraged.
Wanda drops £470 million London purchase after state instructions on acquisitions
That will see Chinese companies walking away from deals to buy trophy assets in cities such as London and New York worth billions of dollars – on Tuesday, Dalian Wanda Group said it had scrapped its plan to buy Nine Elms Square in London.
Instead, they will pursue investments that are in line with Beijing's strategy of exporting industrial capacity and technology abroad, and securing its supply of raw materials and energy.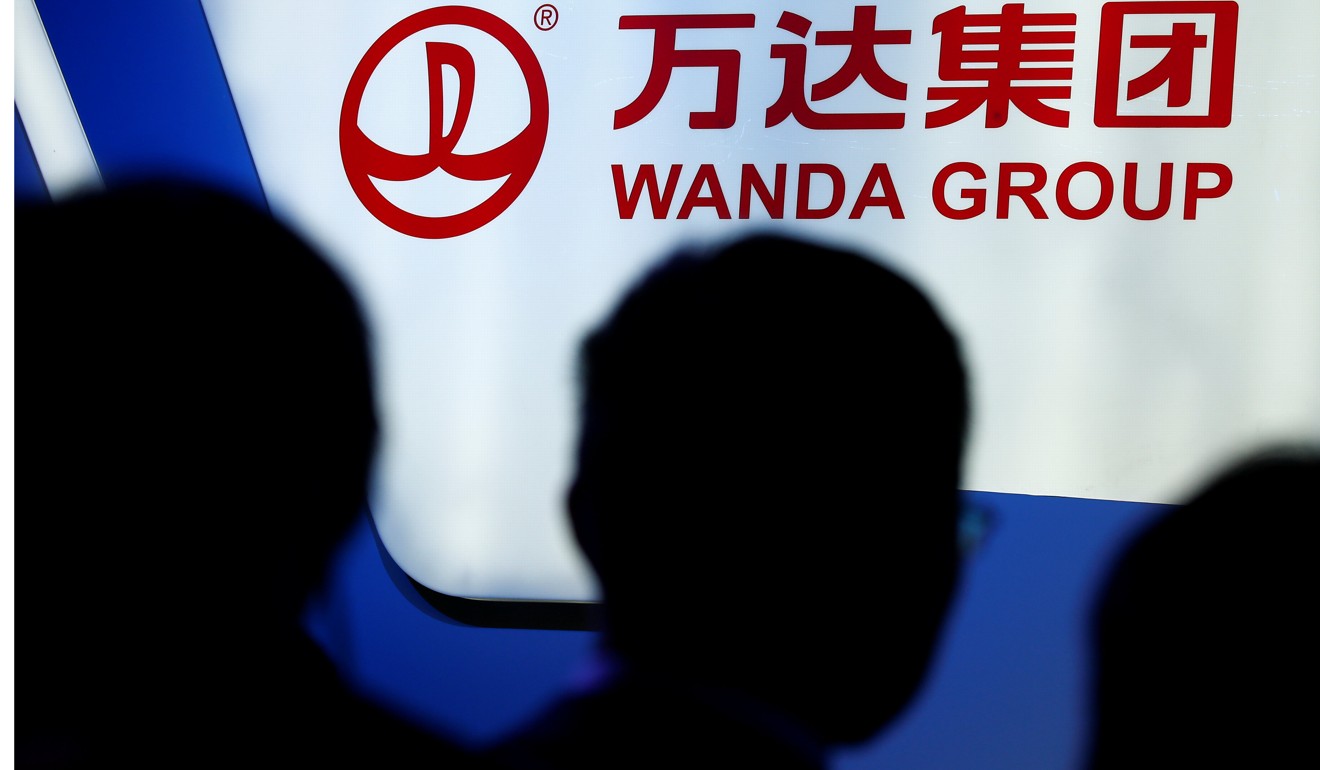 Zhang's unit was set up in May after President Xi Jinping called for more Chinese investment and infrastructure projects in countries along the New Silk Road. They are now helping companies to secure deals for projects such as telecom networks in the Pacific island nation of Vanuatu and a road information system in New Zealand.
Overseas real estate and soccer clubs in crosshairs as China ramps up investment clampdown
Even before the latest restrictions were released on Friday, the impact of China's campaign to curb "irrational overseas investment" could be seen in the targeted areas, including property, sports clubs and entertainment.
In the first seven months of the year, total outbound property investment plunged 82 per cent from a year earlier, according to data from the Ministry of Commerce.
Spending on sports clubs and entertainment was down 79 per cent in the same period, while overall outbound investment fell 44 per cent from a year earlier.
Wang Yongzhong, a senior researcher with the Chinese Academy of Social Sciences, said Beijing was trying to divert overseas investment to areas that could "bring benefits to the country, such as advanced manufacturing and technology".
Chinese investors warned of dangers that lie in wait along the New Silk Road
According to the notice put out by the State Council last week, projects that would be given the green light include those that would help connectivity along the belt and road network and those that promote exports of hi-tech equipment. Overseas research and development centres as well as oil and mining projects would also be encouraged.
Larry Hu, chief China economist with Macquarie Securities in Hong Kong, said the new capital controls would paint a clearer picture for investors. "These new restrictions aim to help improve policy transparency and reduce the uncertainties for businesspeople," Hu said.
This article appeared in the South China Morning Post print edition as: Mainland money to shun trophy assets